Lehane Motors Street Leagues Boys
The "St Leagues" Boys section of Douglas GAA club caters for hurling and football for boys from under 5 to Under 11.   These are the formative years for the children and so our mission is to help them develo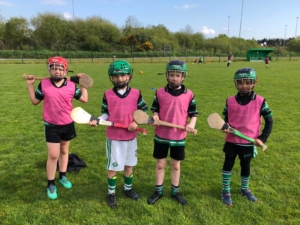 p as players and individuals in a healthy, fun and friendly environment.
In the early years the focus is on participation and teamwork and competition will be added as they get older.
We have over 500 members playing and training every Saturday morning and everyone is welcome.   Despite the size we do not have waiting lists and any boy who wants to try out football and hurling will be more than welcome to come along
If you would like more information please call the Section  Chairperson Gerry O'Brien on 0879679014.
Lehane Motors Street Leagues Boys Committee for 2021
Chairperson Gerry O'Brien, Vice Chair Mark Barry, Secretary Kieran
Dwyer, Treasurer Steve Dwyer, Child Welfare Officer Andy
O'Shaughnessy, Executive Member Colm Cronin, Colm Gillard, Ger
Colman, Eddie Cronin.